Take a tour of our facilities
Welcome to Etobicoke Surgical Partners, our new state-of-the-art clinic adjacent to Etobicoke General Hospital. Opened in 2018 by doctors Daudi, Heisler, Jackson, King, Minna and Saleh, the clinic works as a practice for patient appointments and out-patient procedures. Our facilities are also home to Ontario Colonoscopy Clinics, a clinic that performs colon cancer screening colonoscopy procedures.
We know surgery can be intimidating, so we created a soothing space inspired by wellness to meet with our patient in a comfortable and reassuring environment.
Our Reception Area is welcoming and soothing to help you relax while waiting for the appointment with your surgeon, and our reception staff is available to answer all your questions.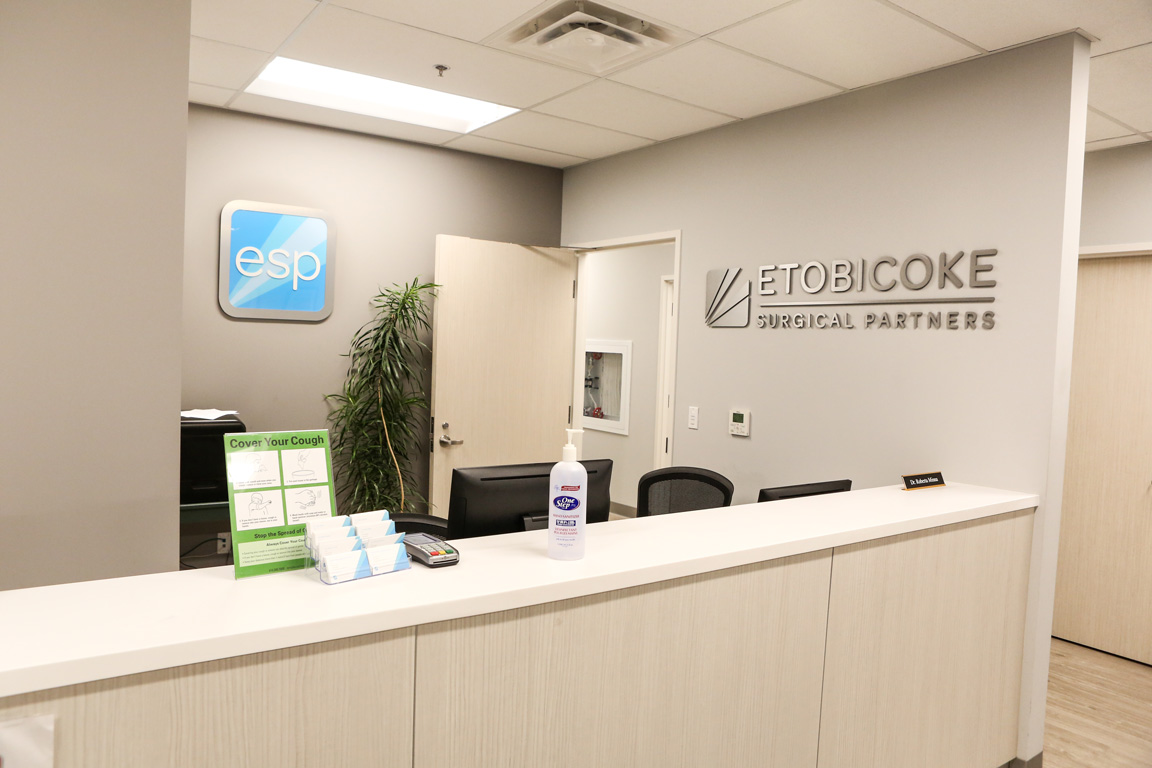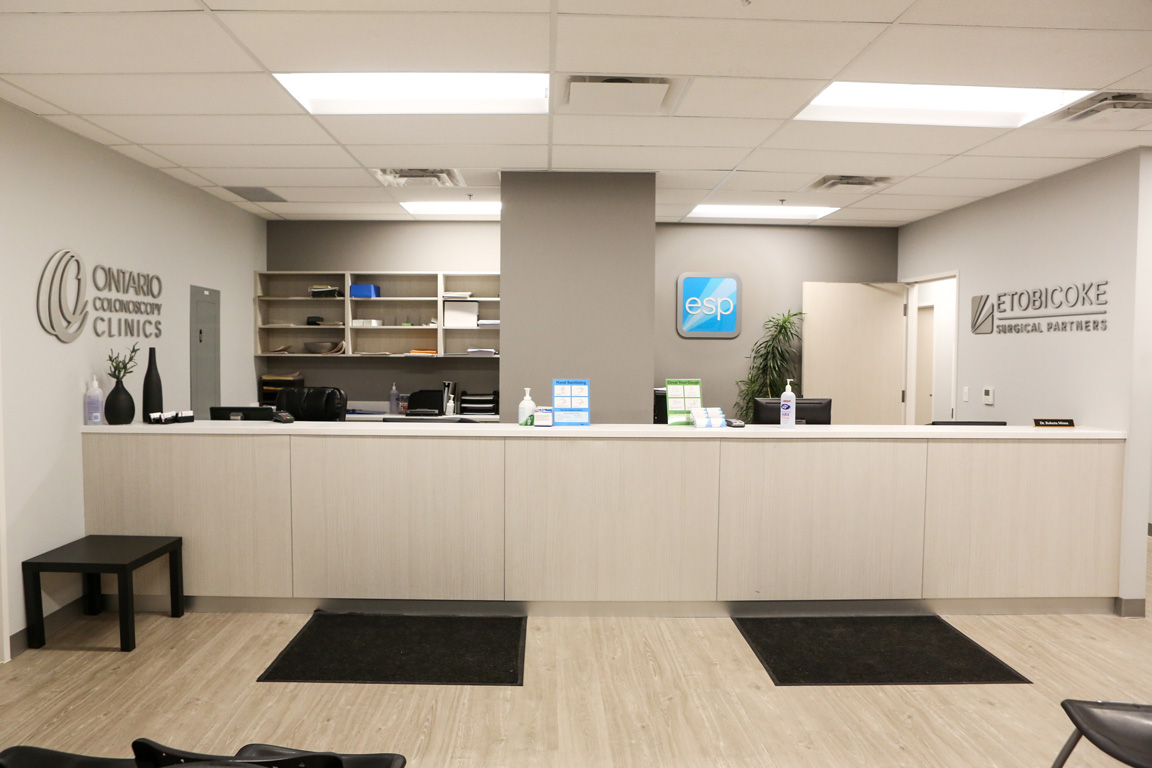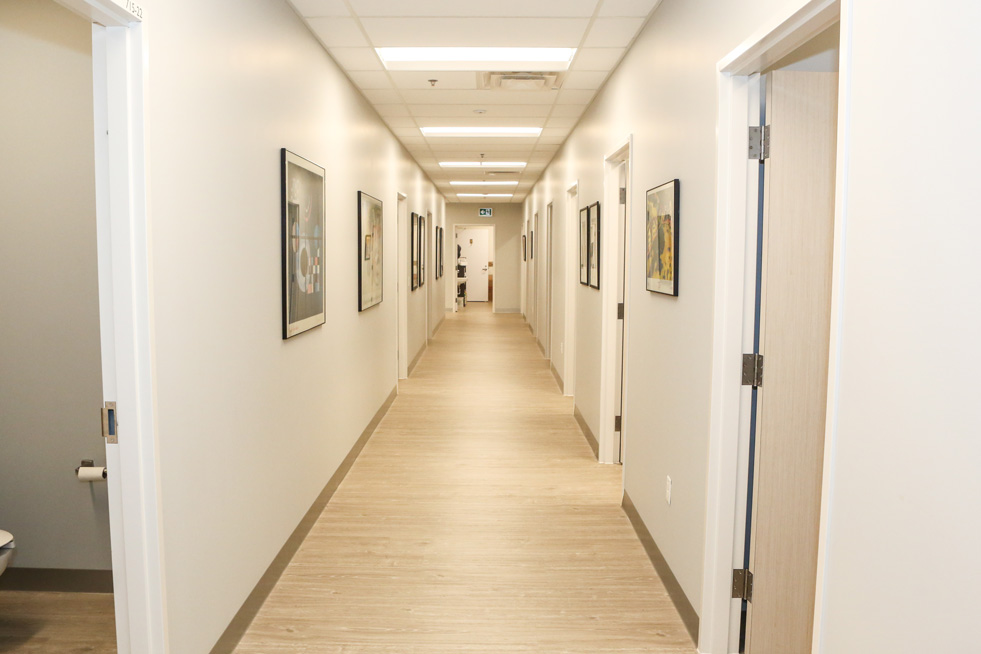 The procedure rooms and recovery room are equipped with brand new material and outfitted for the comfort of our patients.